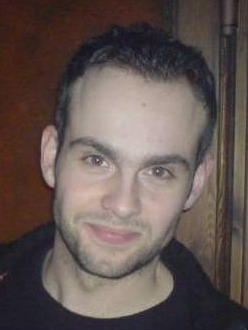 Charis Anastasopoulos
Phone: (+30) 2610 997117
Fax: (+30) 2610 997122
Email:
Dr. Charalampos Anastasopoulos studied Chemistry at the University of Patras and obtained his Master and PhD in 2006 and 2010 respectively, in Organic and Peptide Synthesis from the University of Patras. His research interests cover the area of Polymeric chemistry and in particular polymeric ionic liquids (PILs) and dye-sensitized solar cells (DSSCs). Furthermore, copolymers that are used as dyes in solid-state sensitized solar cells based on TiO2 electrodes and a hole-transporting semiconducting polymer.
Finally, synthesis of new polymeric chromophore groups in order to attach them in semiconductors and specifically low bandgap polymeric donors which are functionalized with appropriate end groups for their connection to a semiconductor type titania.