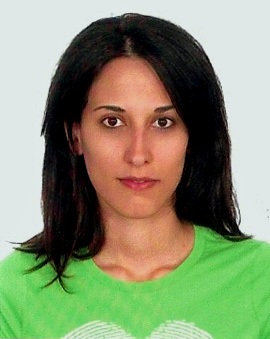 Aikaterini Athanassopoulou
Phone: (+30) 2610 997116, (+30) 2610 997116
Fax: (+30) 2610 997122
Email:
Athanassopoulou Aikaterini, Chemical Engineer, Department of Chemical Engineering University of Patras (2009). In the year 2008-09 she completed her research work on  "Biopolymers production from olive oil waste in the Laboratory of Biochemichal Engineering and Environmental Technology at the Chemical Engineering Department of University of Patras. In 2009 she followed postgraduate studies and acquired her MSc in Management from University of Bath, UK. In 2011 she was enrolled as postgraduate student in a research program of the Chemistry Department of the University of Patras entitled "Advanced Polymeric and Nanostractured Materials".